MVP Fellows Program
The MVP Fellows Program is designed to connect Fellows with a multi-layer network of mentors over the course of 3 years to cultivate a personal board of directors to serve as a soundboard as they Prepare, Perform, Progress, Prosper, and Pay it Forward through college and into thriving careers. This intensive 3-year experience begins mid-year during the second year of college for our Fellows and continues as they develop into leaders and change-agents through career exposure, experiential learning through paid internships, and research opportunities, into their first full-time job!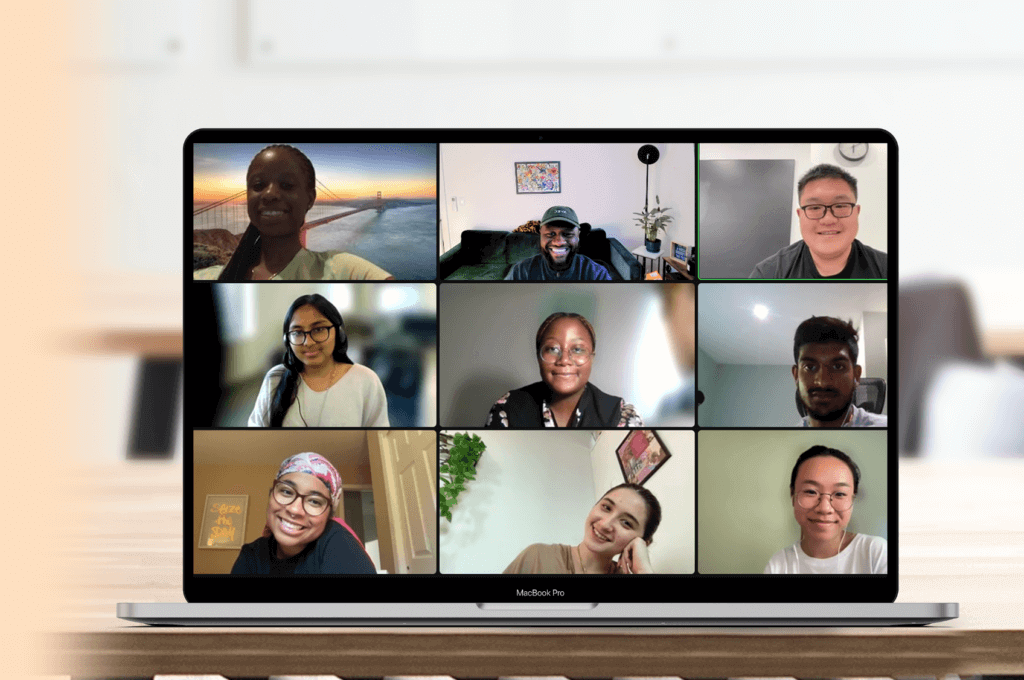 Program Overview
Over the course of the 3-year fellowship, Fellows receive over 100+ hours of college and career support through our monthly workshops, mentorship sessions, internship experiences and other career activities. To begin the program, Fellows jump into crafting a stellar resume, preparing for interviews, and designing an elevator pitch to secure their first fully funded MVP internship opportunity. This preparation happens all while Fellows receive active support from MVP staff to create learning objectives and goals to guide their mentorship journey. Fellows continue to receive mentorship and career development support through college and into their first full-time job. Upon graduation, Fellows become alumni and actively pay it forward as mentors.

Students we Serve
Students who identify as Black, Latin(x), or Asian
Students who are first generation (ie, your parent(s) did not complete a 4-year degree)
Students enrolled in a 4-year institution
Students excited about receiving mentorship
Students available to participate in a 6- to 10-week summer internship/research opportunity
Career
Planning
Career
Exploration
Career
Exposure
Year 1 / Fundamentals of Professionalism: Sophomore Year
Fellows kick off their 3 years with MVP through a series of professional development intensives geared to set the foundation for their journey ahead. Fellows craft their resume, hone their interview skills, and unpack how to leverage a mentor all before starting their first internship with MVP and matching with their first MVP Mentor. Through monthly mentor/mentee meetings, Fellows engage in meaningful connection with their mentors who support the learning objectives of their mentees (the Fellows).
Year 2 / Leadership: Junior Year
Fellows engage in workshops and events geared towards leadership skills. Skills such as: public speaking, salary negotiations, time management, etc.. Mentors provide industry-focused guidance and support. Fellows build on their professional skills and career readiness through their second paid summer internship experience. Mentors coach Fellows through their story of self as they prepare for their post-graduate options. Fellows gain more experience developing their career competencies.
Year 3 / Giving Back: Senior Year
This final semester focuses on establishing the qualities of giving back. As we success we should turn around and help those that are following behind us. Workshops focus on philanthropy, mentoring, activism etc.. Fellows receive in-depth career and wellness coaching to support their career transition into values-aligned careers and opportunities. Mentors serves as sponsors – championing Fellows into their post-grad opportunities.
Graduation is the transition from Fellow to Alumni and milestone to pay it forward in the MVP Community.
Requirements ›
Must currently be a sophomore or junior at a 4-year institution 
Preference given to First Generation college students
Students that have a demonstrated academic commitment. (Most students come into the program with a 3.0 GPA or above)
Identifies as a person of color (Asian, Latino, Black, etc)
Available to participate in a 6- to 8-week summer internship/research opportunity
Seeking mentorship