Vanessa Musto joins the MVP team as the new Intern Success Advisor.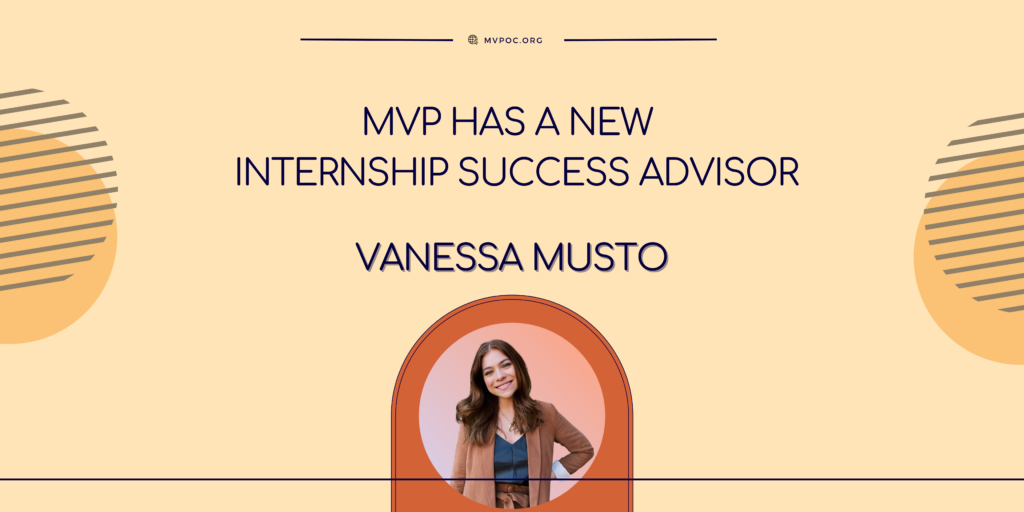 Vanessa Musto is an alumna of the University of Southern California, where she earned her Master's degree in Applied Psychology with a specialized focus on Organizational Psychology. Throughout her academic journey, Vanessa delved into the intricacies of cross-cultural psychology, uncovering its influence on hiring decisions and shaping employee experiences.
In her current role as People & Culture Coordinator at Fingerpaint Group, Vanessa has taken the lead in full-cycle recruitment for entry-level positions across multiple disciplines. Going beyond traditional recruitment tasks, she has also spearheaded a variety of employee engagement and onboarding initiatives. These endeavors underscore her unwavering commitment to fostering positive workplace environments, benefiting both new hires and seasoned employees alike. Vanessa's dedication to inclusivity is further exemplified through her participation in Fingerpaint's Diversity Committee.
Vanessa's passion for recruiting entry-level talent is deeply rooted in her advocacy for graduates and career changers, providing them with opportunities to demonstrate their potential to hiring teams. Her talent-spotting acumen and commitment to empowering individuals inspired her to collaborate with MVP. In this collaborative venture, Vanessa aspires to guide entry-level talent from underrepresented groups in building their resume-writing and job interviewing skills. Through this partnership, Vanessa aims to make a meaningful impact by nurturing the next generation of professionals and fostering a culture of empowerment and growth.
Find out how you can be a part of the MVP team by emailing miguel@mvpoc.org