Gratitude: The Power of Positivity For Success
June 7
@
5:00 pm
–
6:00 pm
Join us for an inspiring workshop and explore the transformative power of gratitude in personal and professional growth and development. Our speaker, Christine Sakdalan, Pharmaceutical Executive and CEO of Momentum and Value for People of Color, will share insights
on how cultivating a sense of gratitude can lead to increased happiness, inner peace, better relationships, and improved overall well-being.
Christine will explore how gratitude can be a powerful tool for leadership. By cultivating a gratitude mindset, you can enhance your ability to lead with empathy and compassion, build stronger relationships with colleagues, develop a positive and inclusive workplace
culture, and view one's job as a mission.
During this workshop, you will learn practical strategies for practicing gratitude in your daily life, and how to incorporate gratitude into your personal and professional goals. You will also have the opportunity to engage in a variety of activities and exercises
designed to help you cultivate a sense of gratitude and mindfulness.
This workshop is open to anyone college aged (18-29) who is interested in personal and professional development and leadership, and is looking for ways to enhance their overall well-being and success. Join us and discover the transformative power of gratitude and positivity!
Upon registering you will be emailed a zoom link. RSVP below to secure your spot!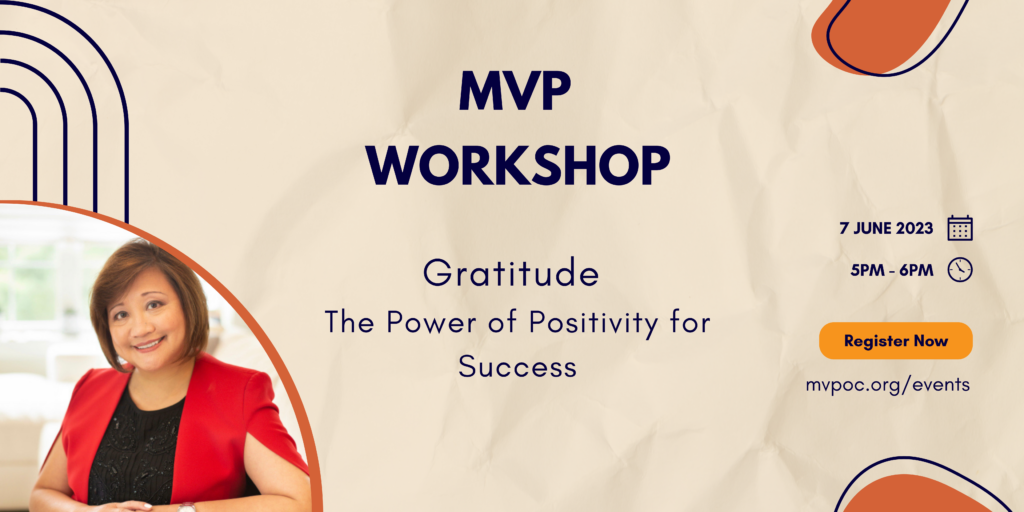 MVP Workshop on Gratitude